Eurofuncenter, which once had several branches, has centralized its activities at the beautiful location on the Oostvoornse Meer in South Holland. All activities are now bundled with something for everyone.
Brunotti Beach Club
There is a restaurant with a beautiful terrace and a view over the lake. In addition, meeting rooms can be rented and there is room for events such as parties. For weddings, the Brunotti Beachclub unpacks and the location is renamed for this wonderful moment and party.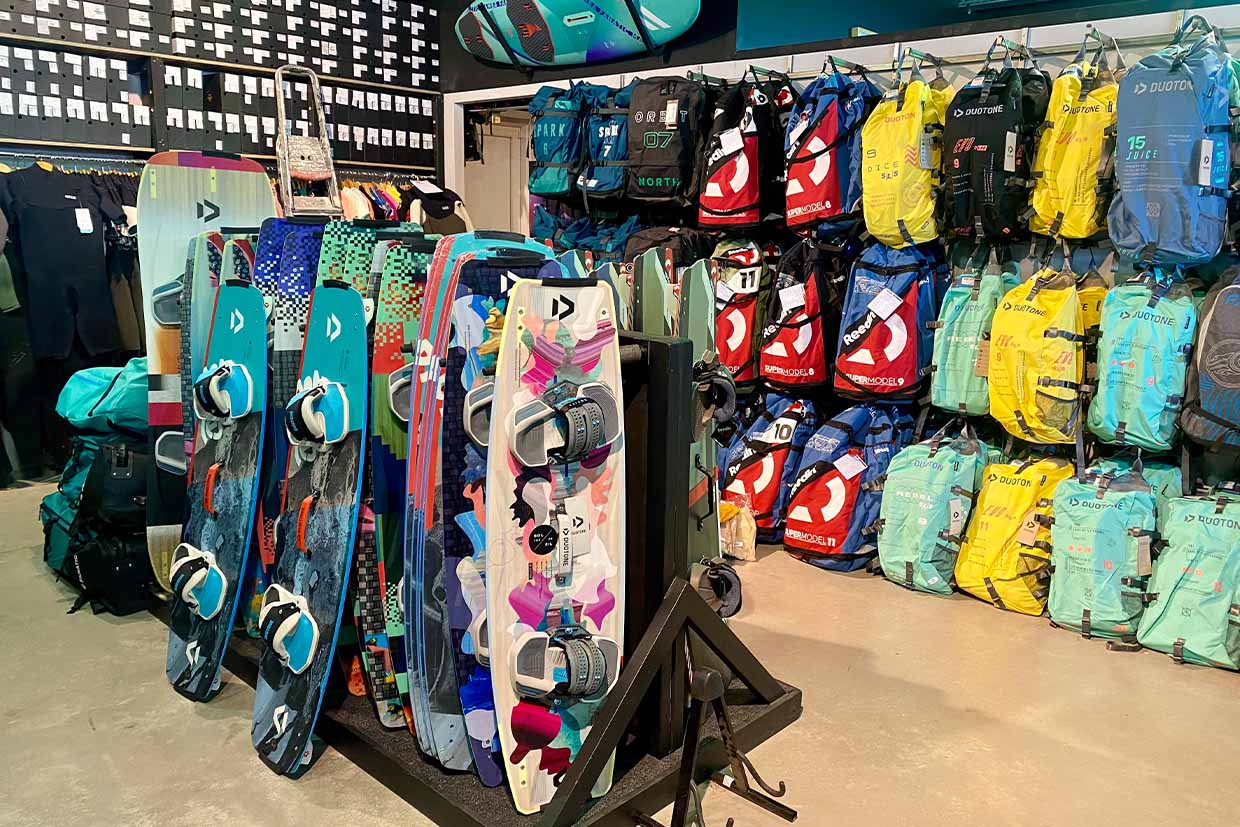 surf school
At the surf school you can go for kitesurfing, windsurfing, wingsurfing and wingfoil lessons. Once experienced you can also rent equipment. So did I during it learn to wingfoil equipment rented at this surf school. In addition, you can go supping, kayaking, mountain biking, cycling and, if necessary, also rent beach beds and windbreaks.
Shop
Because Zevenhuizen is closed, De Surfshop, formerly Eurofuncenter, has given the shop a major overhaul. In addition to the kitesurf, wingsurf, windsurf, sup and related range in the store, almost everything in this area can be supplied. The Surfshop also has test material so that you can test the material yourself. In addition, the store has been expanded with many clothing and accessories.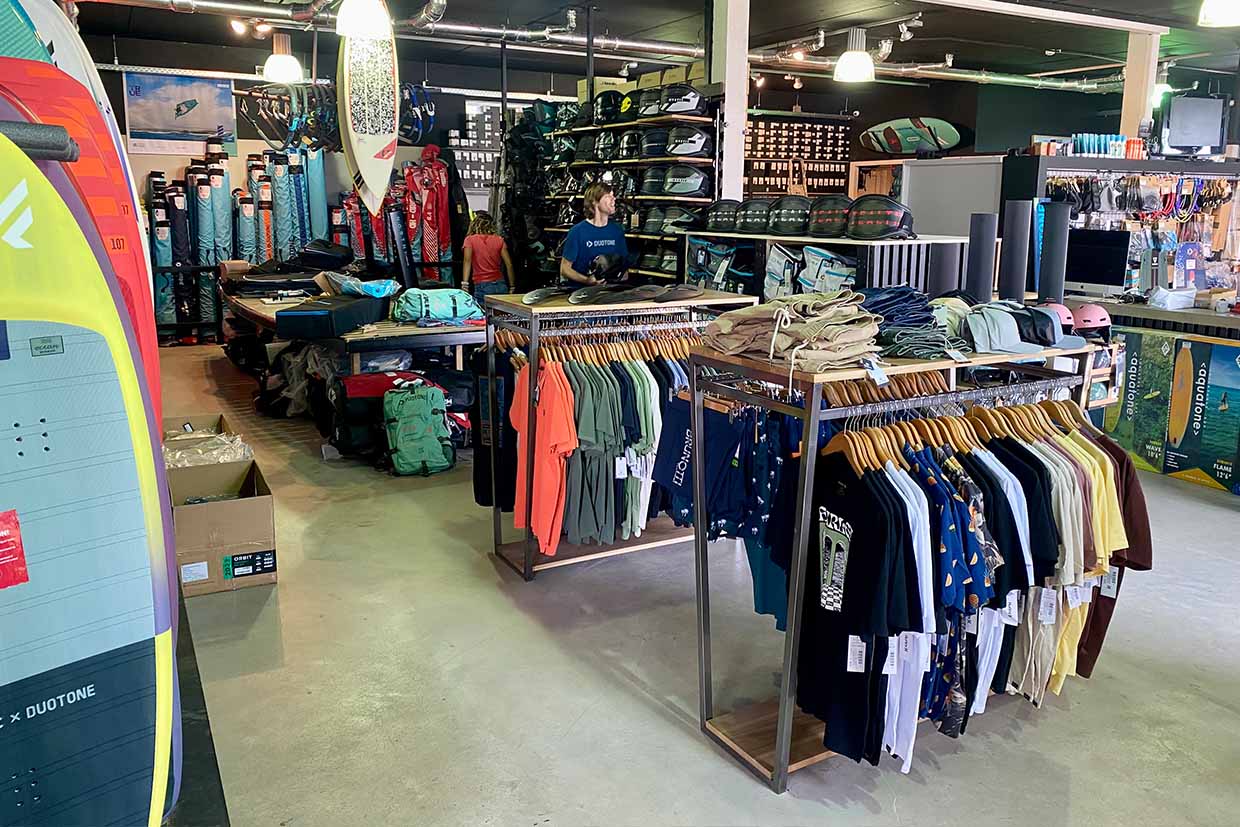 Shop with passion
Whether it concerns De Surfshop or other wind sports shops. Our experience is that they are all shops with owners and staff with a passion for water sports. You can just run into them on the water and are happy to help others find their way.