There are kite surfers out there snowkiting en ice kiting and also managed to get hold of a wing. We even see kite surfers who are currently purchasing a wing especially for ice wing surfing. We also see that some kitesurf shops now offer them at a nice discount. Wing foiling broke through last summer. It is a new water sport that is closest to windsurfing but also attracts a lot of kite surfer. You can see in this short blog how cool and accessible ice swinging is.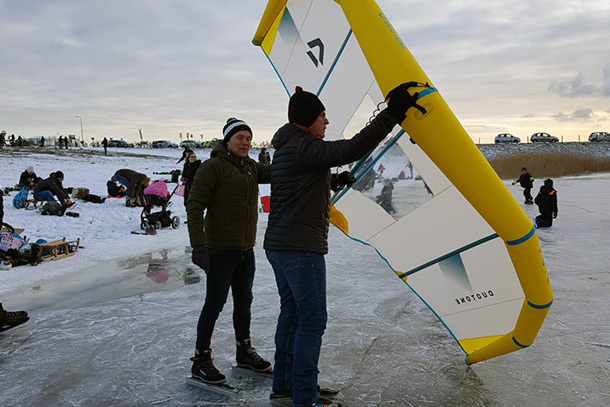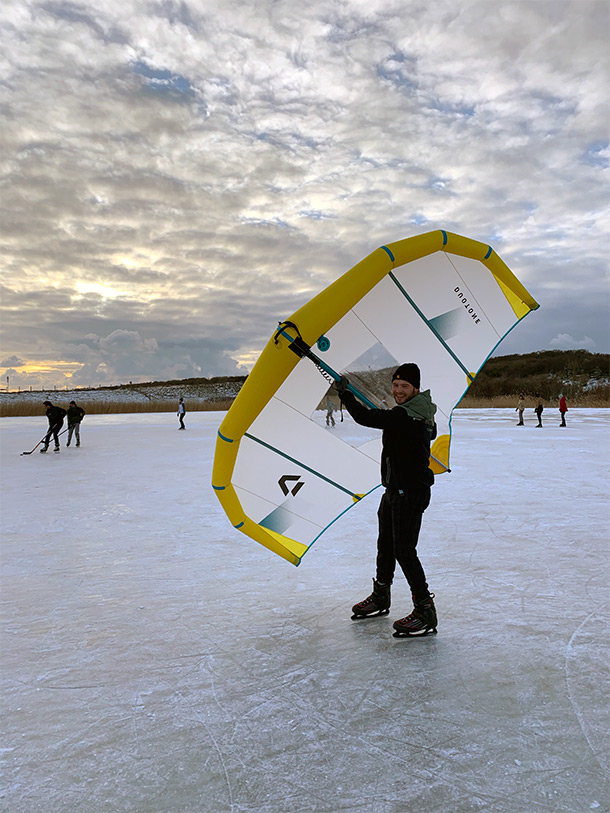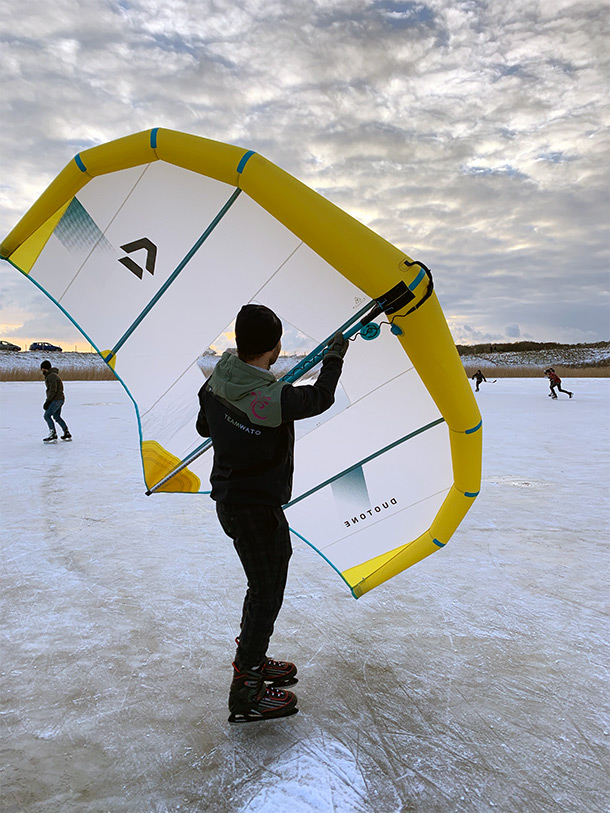 Ice winging with Wato Kiteschool
In our Wato Kite School the wings are now part of the kitesurf school material. They also took the time to enjoy the ice by going ice swinging. Just on the natural ice rink in 's Gravenzande. Nice to float over the ice with the wing. Thanks to Maaike Riem for the photos and the video of the ice wingsurfing.
More snow and ice fun
Also check out our snowkiting en ice kiting pages. More interested in wing foiling? Then view our learning process and see how we go from splash to wingfoiling went.