LBecoming an id of the Dutch Kitesurf Association (NKV) is our advice. We briefly explain why. Kitesurfing is a very popular sport. The number of kitespots in the Netherlands on inland waterways is very limited. You can imagine that, when it gets busier, improving kite spots is sometimes badly needed. The NKV is very active in this. Furthermore, the kitesurfing association does much more and becoming a member also has a direct advantage.
Why become a member of the Dutch Kitesurf Association?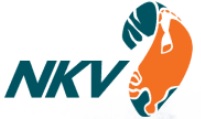 The fact is that the NKV is the representative of our great sport. In addition, the NKV has a position and mission. In each case an attempt is made to weigh up all interests. So not only those of kite surfers, but also of beach walkers, (wind) surfers, fishermen, birds and all other stakeholders. On the extended page in our manual kitesurfing let's go into this in more detail.
This is what membership brings you directly and indirectly
Can continue kite surfing at your favorite locations.
Making yourself visible and audible in your municipality and / or province.
Be insured worldwide in case of accidents. Also for liability (world coverage, up to €500.000).
Also for damage to, or loss of, your equipment (world coverage up to € 750, extension possible up to € 1.500 ).
Accident insurance with limited coverage.
Contributing that kite surfing locations are preserved, expanded, but also quieter and safer.
Free Safety Clinics organized in collaboration with the KNRM and Rescue Brigade.
Be insured when participating in competitions and accompanying competitions.
Support of the (Olympic) competitive sport.
Read more or become a direct member of the Dutch Kitesurf Association →