Kitesurf lesson is a valuable and you can say necessary investment. First of all, because kitesurfing is not something to try. You have to learn it and you do that by taking kitesurfing lessons at a kitesurfing school. In addition, you will have a lot of fun as soon as you go out on the water with your own kitesurfing equipment.
That is why we have put together an overview of kitesurfing schools for you. You can take a kitesurfing course throughout the Netherlands or Belgium. The best is of course kitesurfing lessons or a kitesurfing course in your immediate vicinity. Or at one of the kitesurfing locations where you later want to go kitesurfing yourself. Then you immediately get to know the kite spot well.
Tip: Are you looking for a wingsurf school? Then check it out wingsurf school overview.
Kitesurfing school overview kitesurfing lesson
Scroll to the right for the locations.
The list of kitesurfing schools for kitesurfing lessons is not complete. There are a total of almost 50 in the Netherlands that we have contacted. The overview includes the data of the kitesurfing schools that have given us permission to show their data.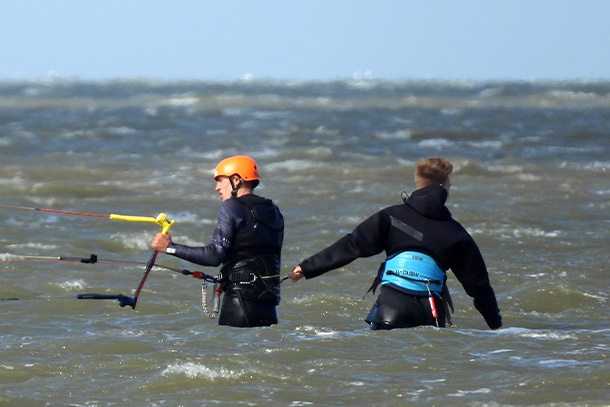 This is what a kitesurf lesson looks like
To begin with, there are different types of kitesurfing lessons. You can take private lessons or choose to take lessons in a group. Both options are available at almost any kite surfing school and have their own advantages and disadvantages. For example, if you take lessons in a group, you will have more rest during the lesson because you perform the exercises in turn. This also helps you to see how others are doing and you learn from it. Group lessons are generally with 3 aspiring kite surfers at the same time. View here in detail how to learns kite surfing and which choice suits you.