Kitesurf shops are located throughout the Netherlands. Because it is important as a novice kitesurfer to be well informed, almost all kitesurf shops have a shop. In the shop you can see, feel and fit different kitesurfing equipment. You can also receive instruction in this way about the specific material that you want to purchase. In addition, almost every kitesurf store has a webshop in which you can buy online kitesurfing equipment can order. Furthermore, many kite shops have a newsletter to subscribe to. This way you will be kept informed of news and interesting offers.
Overview kitesurf shops in the Netherlands
Shops for kitesurfing with passion
Over the years, our experience has been that shops have a lot of passion for kiting. Shop owners and staff are often passionate kite surfers themselves. They like to help others on their way. Moreover, we even regularly encounter them on the water.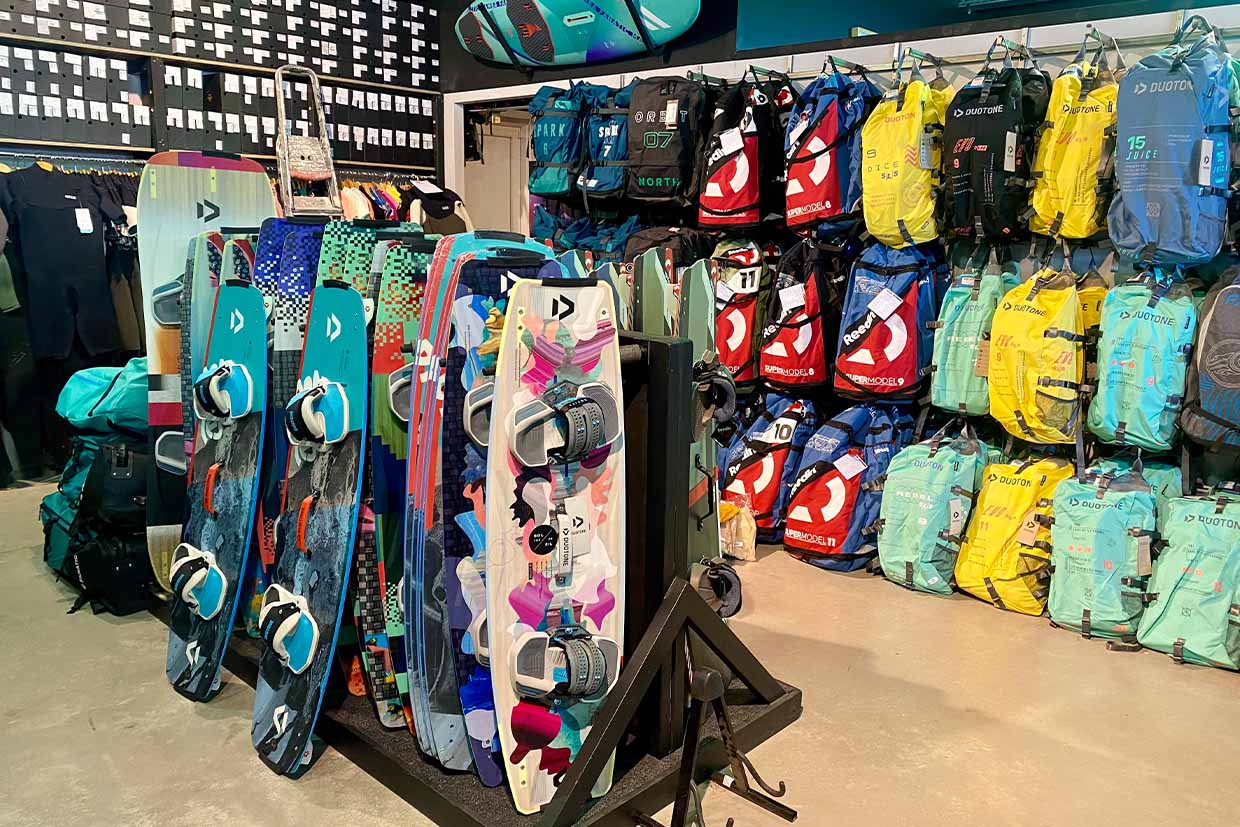 Test and demo days
Finally, many kitesurf shops offer the possibility to test equipment. View an impression of a test and demo day† How cool is that! Check your own local kitesurf shop for possibilities, because there is often a lot of opportunity for testing kitesurfing equipment.
Extra activities
Eand number of kitesurf shops also offer the possibility to follow kitesurf lesson. Kitesurf camps for children and young people are also regularly organized. In addition, a complete kitesurf set can be bought or even rented at many kitesurfing shops. You will also receive careful advice about what kitesurfing equipment suits your skill level. Some kitesurf shops offer you this way the opportunity to actually help you out on the water. They help you to be crowned a kitesurfer and to infect you with the 'kitesurf virus'.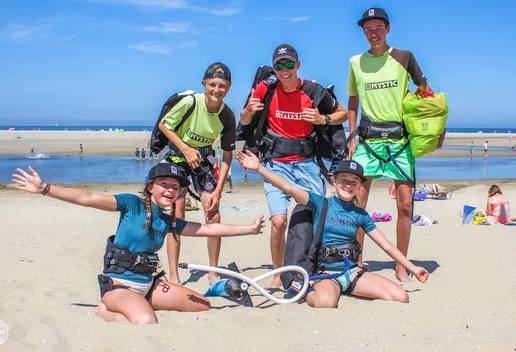 A selection of the activities of kitesurf shops:
kitesurfing equipment advice: also for the purchase of a complete kitesurfing set;
Kitesurfing equipment testing: testing kites, kiteboards, kite bars, etc.;
repair kitesurfing material: for example if you have a hole or tear in the cloth of your kite;
rental of a complete kitesurf set;
kitesurfing lessons: kitesurfing lessons both private and in groups;
kitesurf camp: kitesurf camps for children, young people and complete 'summer camps'.
This is the complete overview of all kitesurf shops in the Netherlands. If you miss a kitesurfing shop in this overview, let us know.