Kitesurfing is a wonderful sport. As you may already know, communicating about the sport is a bonus for us on kitesurfing itself. We are happy to provide you with kitesurf theory. Almost always supplemented with practical tips, photos and videos.
Our motto is not for nothing: "Ride with us. From zero 2 hero"
Kitesurf theory intended for all kitesurfers
Most diverse water sports I know
Kitesurfing is perhaps the most diverse sport I know. I've been kitesurfing for more than 20 years, have been an instructor and hope to enjoy the sport for a long time to come. Not that you have to be top fit for kitesurfing, but a kitesurfing session is a top work-out for me and at the same time it gives a mental boost. After a good session I go home reborn.
Theory for those interested, beginners and advanced
This kitesurfing theory is written for people who are interested in kitesurfing. To guide you, to help you further or as a handy place to find information. Regardless of whether you are considering whether you want to go kitesurfing, are a beginner or already have more experience and want to gain inspiration for your next level.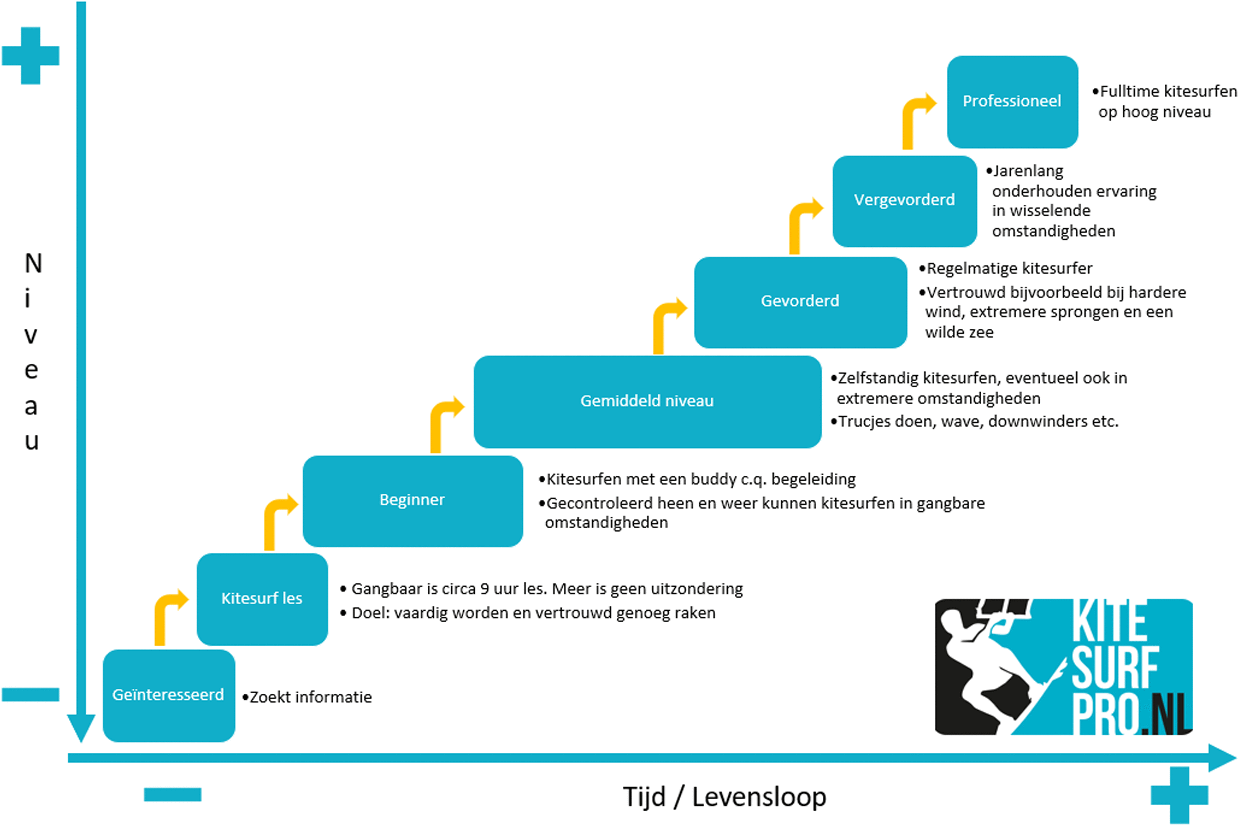 More than 80 items
Therie kitesurfing is already quite complete. For example about dealing with the current, buying material, points for attention for second-hand material, kitesurfing at sea, practicing tricks, explanation about trapezes, position of foot straps, what kitesurfing lessons look like, etc. etc… If you think important information is missing, let it then let us know.
Share the kitesurfing theory with your friends
That's exactly what we do! Do you have a contribution to KitesurfPro.nl. Know that this is appreciated and always rewarded with something fun. If you think that the kitesurfing theory is interesting for your friends or acquaintances, share it with them. That is certainly appreciated.