We now have a special kite spot page. In addition, we specifically focus on kite spots. On the one hand, to put them on and put them in the spotlight. They have often provided us with a lot of pleasure for many years. On the other hand, to provide an explanation about kitespots in the Netherlands and their suitability for kitesurfing, kitefoiling and wingfoiling. Brouwersdam was the first kitespot that we imaged. In this blog you can read everything about kitesurfing at the Brouwersdam, a kitespot in Zeeland.
Kitesurfing Brouwersdam, kite spot Zeeland
Brouwersdam is located on the sea side, so on the North Sea. As the name suggests, the kite spot is located on a dam. Between Goeree and Schouwen. On the inside of the Brouwersdam is the Grevelingenmeer, where kitesurfing is not allowed. This is backwater. With suitable wind, this is a favorite windsurfing spot of many windsurfers.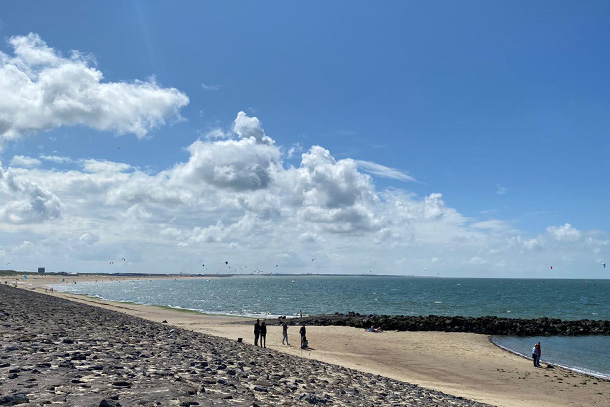 For which kite surfers is Brouwersdam suitable?
The Brouwersdam is a suitable kite spot for many kite surfers. Whether you are going to practice with your buddy, have already started kite surfing and want to do freestyle tricks or want to kitefoil. It is all possible. You will of course make sure that you have the right conditions choose. Beginners take to the water with side-onshore wind (diagonally onshore) and onshore wind (from the water directly to shore). In onshore wind, the beginners walk deep enough into the water. In onshore wind and high water, and certainly with spring tide, beginners should keep a good distance from the dunes and the various beach pavilions. With sideshore (wind parallel to the coastline), the novice kite surfers do not get on the water or they stay close to the shore. This in connection with the risk of drifting. The Brouwersdam is located in an inlet, big waves and strong currents are not to be expected, but you do have a nice surf.
Suitable wind direction for kite surfing

Busy kite spot but always room for every kite surfer
On average there are many kite surfers present at kite spot Brouwerdam in Zeeland. Certainly in the summer period it can be very busy on a beautiful day when the wind is blowing. But the kite spot is so spacious that there is always a place for every kite surfing.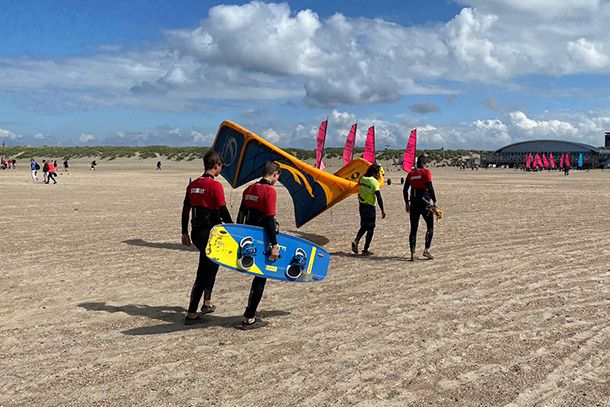 Specials kite spot Brouwersdam
At low tide it is quite a long walk to the water, especially in the middle of the beach. At high tide, the water often gets high, almost to the beach pavilions. You will have to take this into account when you leave things behind on the beach with low tide and rising tide. Furthermore, it is a sandy beach without significant stones or bedding. In any case, shoes are not necessary for this.
Parking, catering, kitesurf shops, campsites ...
Free parking is available throughout the Brouwersdam. Even though it is so busy, there is always a place to be found. In addition, there are several beach pavilions with catering, which are also linked to various kitesurf shops en kitesurfing schools. There are also plenty of campsites in Brouwersdam in the immediate vicinity.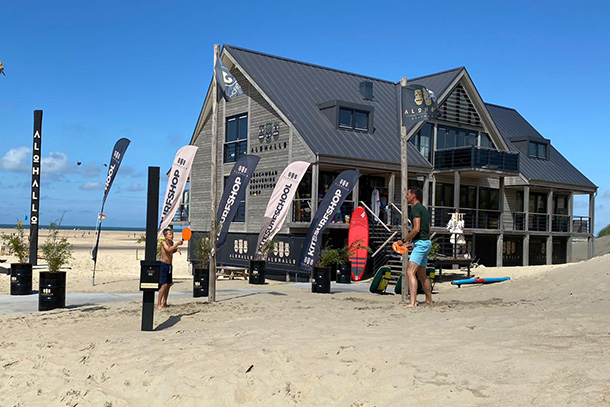 Boarding point for kite foilers and wing foilers
For some time there has been a special pick-up point for kite foilers and wing foilers. Immediately deep enough to step on.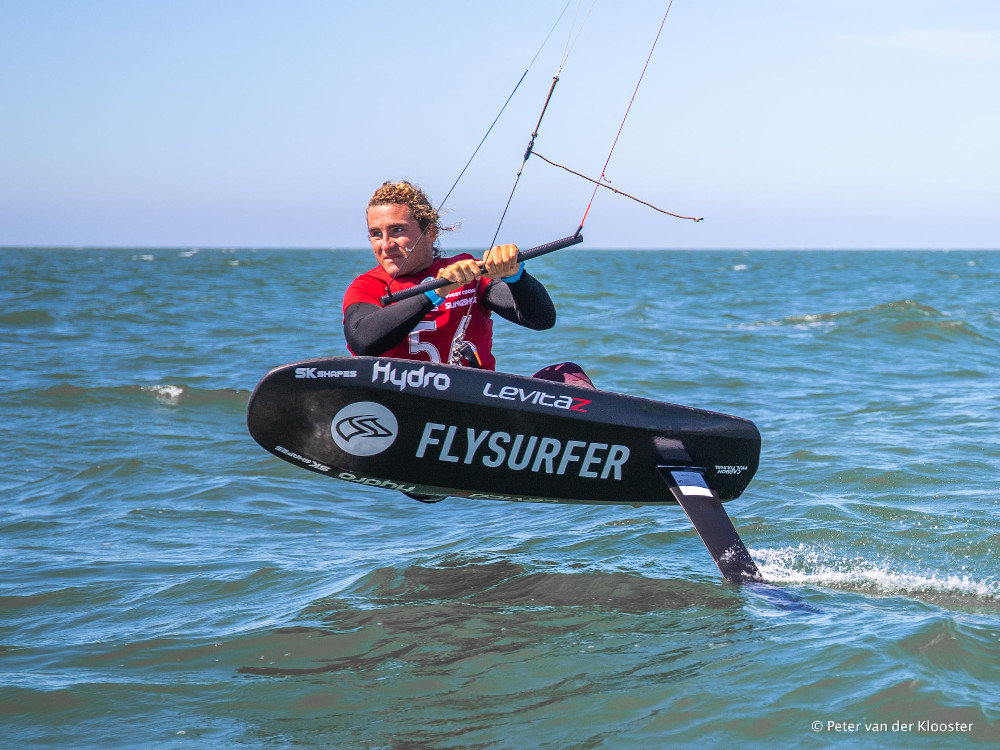 Activity beach with zones, also for kite surfing
All water sports and sports activities are welcome on the beach of the Brouwersdam in Zeeland. Whether it concerns kite surfing, windsurfing, buggy kiting, blokarting or stunt kiting. Everything is there to see. View locally on the map what the current kitesurfing zones are and stick to them.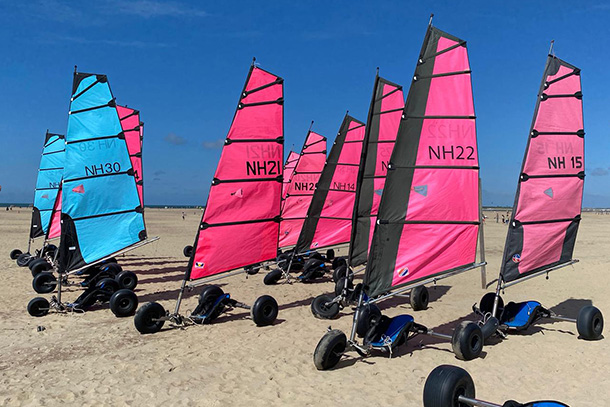 More information can be found on the spot card of the Dutch Kitesurf Association. There you will often also find a contact person per kite spot to approach. More information about the Schouwse beaches can be found at schouwen-duiveland.nl.