The Dutch Kitesurf Association represents the interests of kite surfers in the Netherlands. In other words, the representative body of kite surfers in the Netherlands. The NKV was founded in 1999 and is committed to the interests of all Dutch kite surfers on a daily basis.
The NKV is growing strongly with now more than 5.000 members and is widely seen as the official mouthpiece for kite surfers in the Netherlands. The organization currently consists of eight voluntary board members supported by approximately 50 voluntary committee members on a voluntary basis and has a part-time employee.
Kitesurf Association activities
Kite surfing is a very popular sport. The number of kite spots in the Netherlands on inland waterways is very limited. You can imagine that when it gets busier, improving kite spots is sometimes badly needed. The NKV is very active in this. The NKV therefore strives to have one representative for each kite spot. He keeps an eye on things and ensures that subjects are put on the agenda. Subjects that promote the safety of kite surfers but also the environment.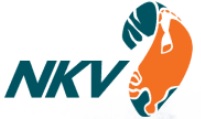 In addition, kite spot legalization is an important spearhead of the NKV. And not without success. Thanks to the Dutch Kitesurf Association, kite surfing spots in Zeeland and some on the IJssel and Markermeer have been legalized. So kite surfing spots will be added and starting areas will be enlarged. The NKV is not idle, that is clearly visible from the updates on the website.
Other important activities:
serious discussion partner about government and agencies;
to ensure. Every member has a secondary liability insurance for damage to third parties, among other things;
organization of the Dutch Kitesurfing Championships;
competition guidance of kitesurfing competitions. The NKV works together with the Watersport Verbond to train and select talent for the future Olympics in 2024.
For kite surfers, by kite surfers
The board of the kitesurf association consists of volunteers and a regional coordinator who is employed by the NKV. The regional coordinator works 3 days a week on regional matters (including spot management), laws and regulations. In this way the NKV gives attention to our sport and everything that has to do with it. The NKV is affiliated with the Royal Dutch Water Sports Association.
Member of the NKV. You too?
The manager of Kitesurfpro.nl has been kitesurfing for more than 20 years and is a proud member of the Dutch Kitesurf Association. Support the NKV and become a member too.
Read more explanation of kite surfing in the manual kite surfing →