February 2021 is already a month to remember. No winter sports, no kitesurfing holidays, no Red Bull King of the Air ... And then suddenly a layer of snow followed by beautiful ice with wind. We really enjoyed the ice kiting and skating. In addition, we greatly enjoyed all the videos and photos of snowkiting, ice kiting, ice winging, ice surfing and ice sailing.
On the ice with the wing is really beautiful
With a wing and snowboard was still a thing. You need quite a bit of strength to get through the snow. You miss the buoyancy of the kite. However, with skates on and a wing in your hand you literally float over the ice. This has turned out to be sublime for many kiters. Of course you do not get the speed as with a kite. However, it is much less complex with a wing. No lines, no remote kite etc.
Talent Marlie van der Ven
Our eye fell on a number of beautiful photos and videos of the ice-making van Marlie van der Ven. We contacted Marlie and hereby a small series of pictures of the ice wing. Enjoy!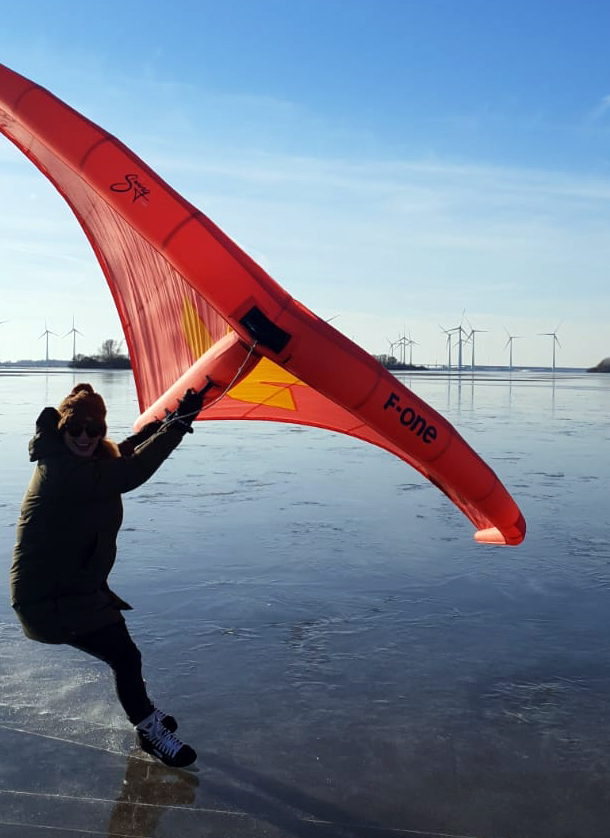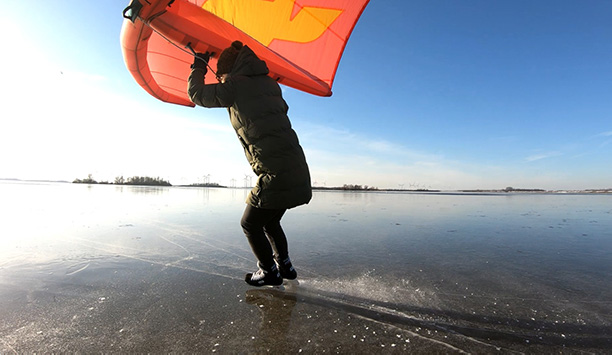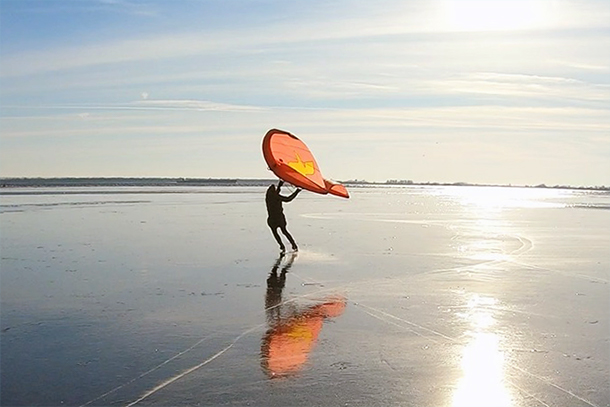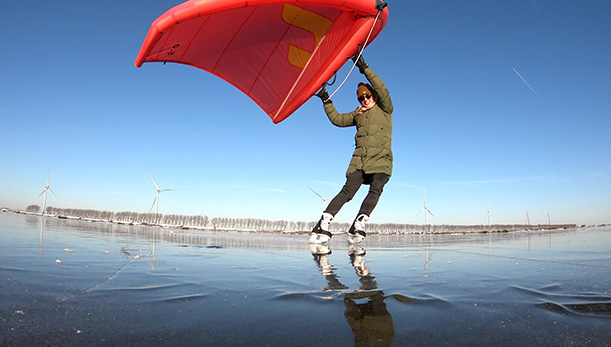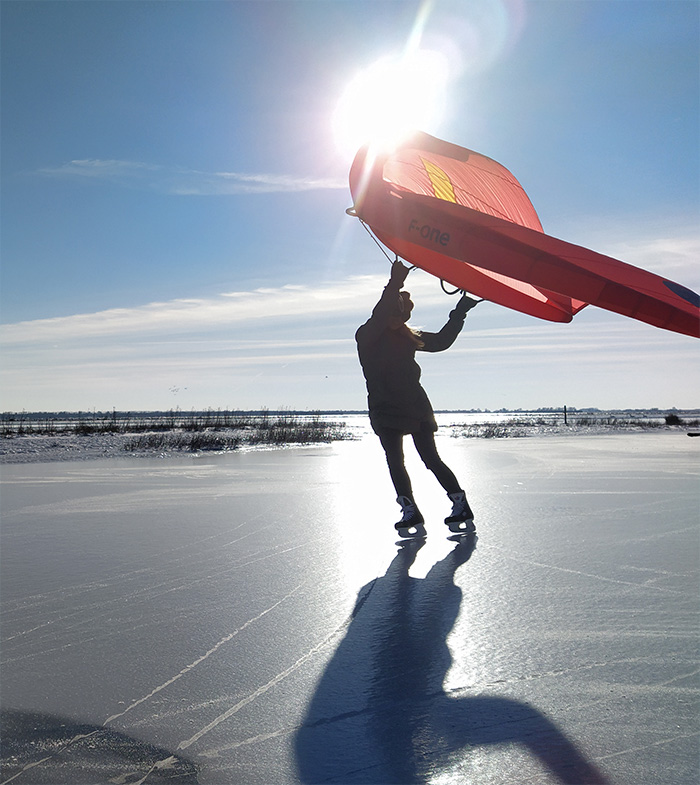 Wingsurfing and wing foiling is breaking through
It had been around for years but never really broke through. In 2020 the time had come. A number of kitesurf brands managed to make very good surf wings. Quite logical given the knowledge and available materials of these brands. At the moment, development is going very fast. Every month there are new brands that bring wingsurfing equipment to the market.