Are you a beginner or wing foiler looking for a wing foil set? Then buying a complete wing foil set is often a wise decision. On the one hand, because, based on personal advice, your purchased wingsurf equipment is immediately ready to go on the water. On the other hand, because there are continuous wingfoil set offers to be found. This makes a difference in the wallet. In addition, there is the possibility to go for second-hand wing foil equipment. In this wingfoil blog we give you insight into the costs of the options mentioned.
Buy wing foil set. Overview costs
Cost of wing foil new*
Cost of second-hand wing foils**
Wing foil set sale
Wing, Board, Foil, Pump
€ 2.250 to € 3.500
€ 1.500 to € 2.000
Total
€ 2.250 to € 3.500
€ 1.500 to € 2.000
Also needed
Wing foil lesson
€ 250 to € 450
€ 250 to € 450
Wetsuit (5/4mm)
€ 175 to € 250
€ 75 to € 150
Neoprene shoes
€ 40, -
€ 20, -
Helmet
€ 50, -
€ 25, -
leashes
Short and Long
€ 65, -
€ 45, -
Impact vest
€ 60, -
€ 30, -
Total
€ 640 to € 910
€ 445 to € 720
*For new wingfoil equipment, we assume average prices and set combinations composed of the top brands and other brands. **For second-hand, we assume equipment no older than 3 years. NB we assume a wingfoil set with one wing, board and foil. Most wing surfers who get the hang of it have two wings and several foils. The value of wingfoil material decreases with wear, time, with new innovations and repairs.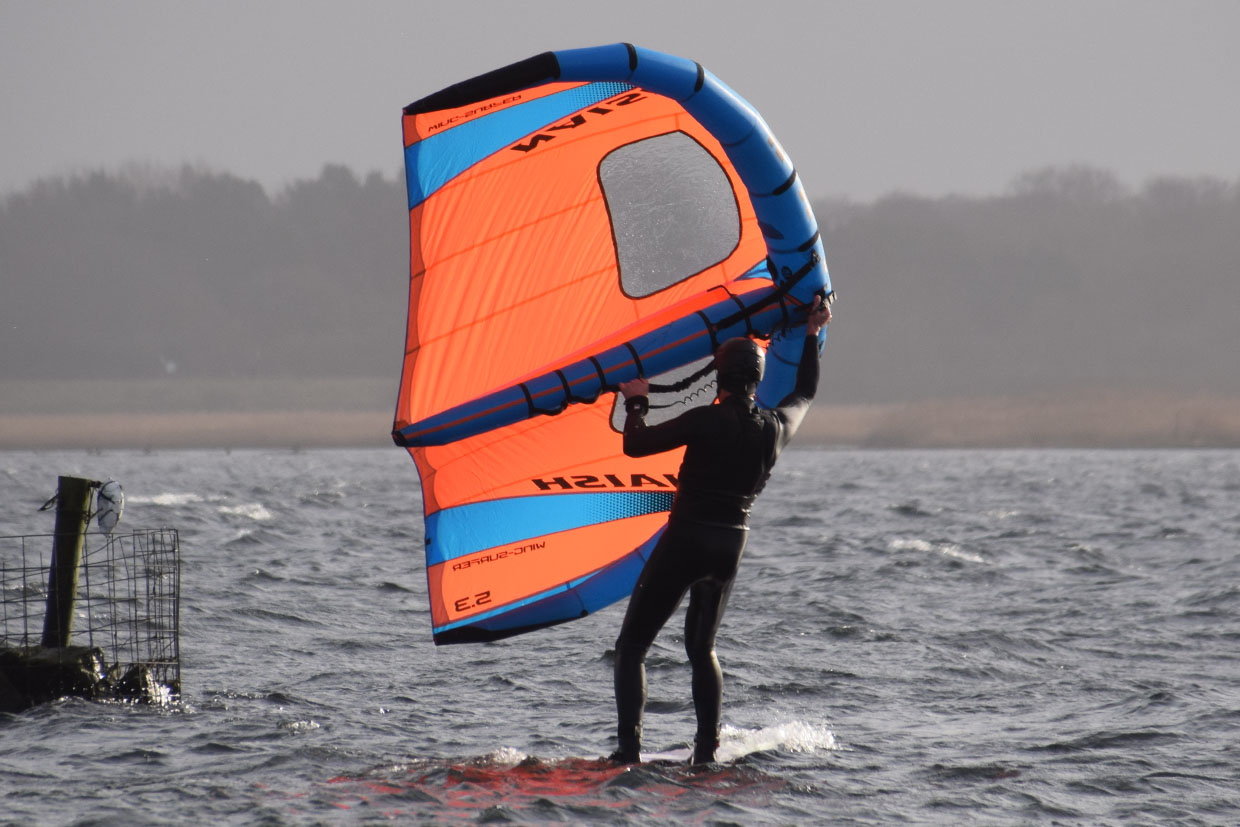 Buy the right complete wing foil set for beginners
For novice wing foilers and returners, yes there are, it can be a challenge to find the right kit or equipment to match the skill level. That is not surprising, because as a rookie wing foiler or returner you often do not know exactly what you are looking for. The wingsurf shops have almost always put together a wingfoil set especially for a novice wing surfer or wingfoiler and / or returner. These sets are often competitively priced as an offer. So find plenty of inspiration. You can read up via our explanation wing surfing or wing foiling. In addition, a call or visit to a wing surf shop so made. Personal advice often works best.
Buy a beginner wingsurf set. you need this
Below you can see an example of a beginners wingsurf set as they are offered at stores. A wing foil set consists of a wing, board, foil and pump. The foil consists of different parts. Of course you also need a wetsuit and a leash for your board and wing. We also recommend a helmet and impact vest. If you go wing surfing or wing foiling on inland water or at a water temperature below 10 degrees, you also need shoes. Finally, you also need lessons. With the help of wingfoil lesson you learn it much faster and you learn it safely.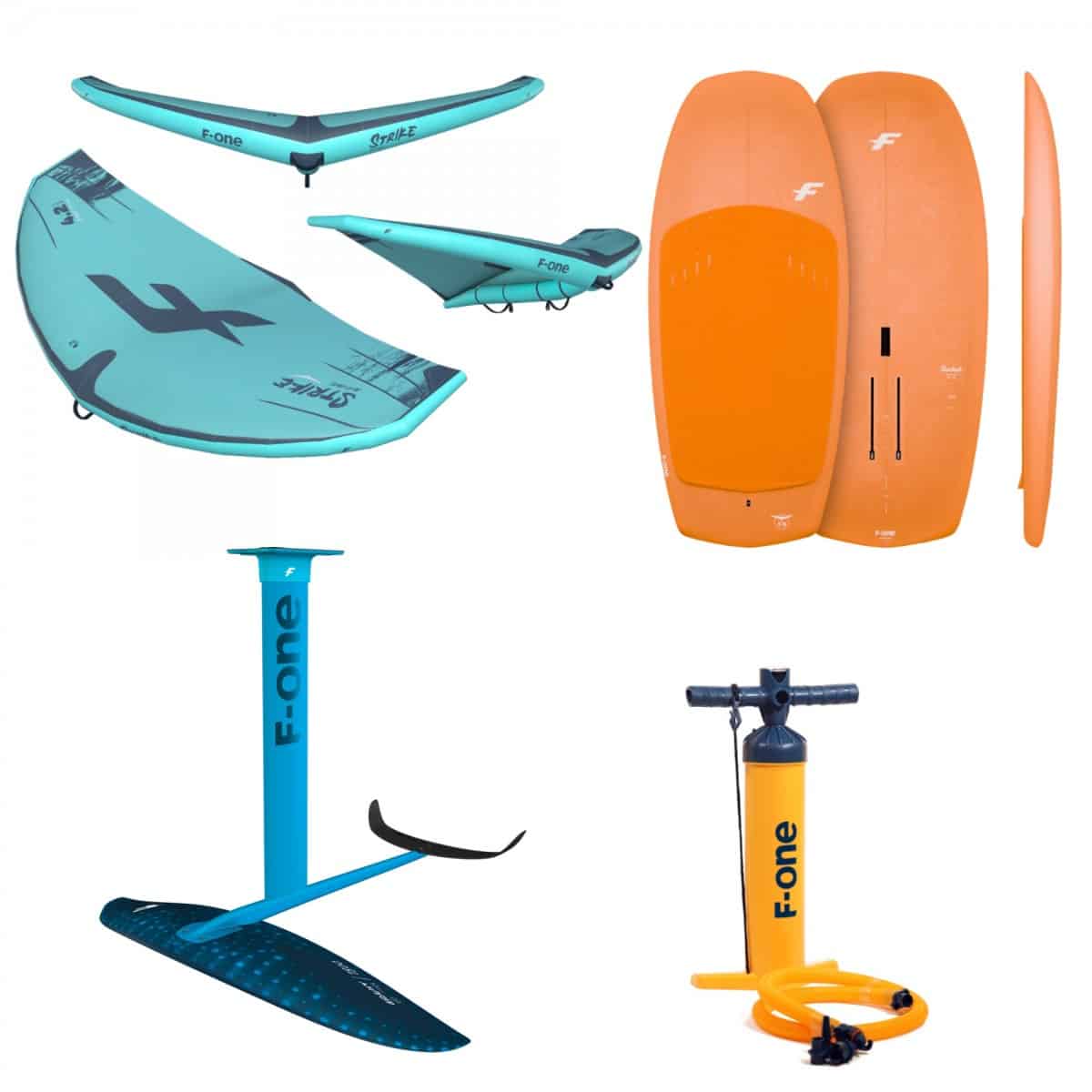 Tips for wing foilers with a small budget
Does your budget not allow for a new complete wingfoil set? Go for a wingfoil set offer. Wing surf shop sometimes also have complete wingsurf sets or wingfoil equipment. This is new material but from a previous season. This is often sold at a significant discount. Outside the high season there are often special discount promotions. For example with Black Friday, at the end of the year but also during the winter months.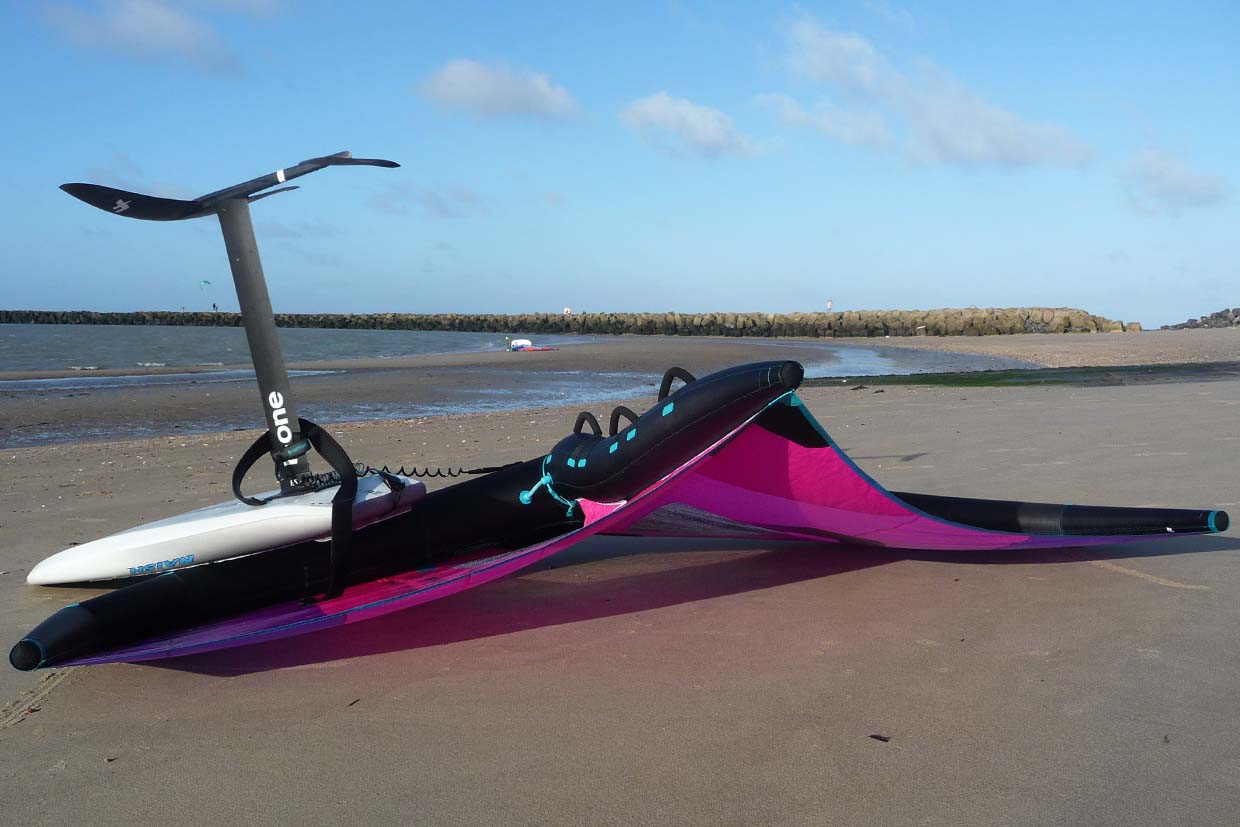 Buy second-hand wing foil set
Buy a used set through a shop. Buying a complete wingfoil set, but second-hand, is not so bad after all. Then you have advice on the one hand so that you know that the wingfoil equipment suits you. On the other hand, our experience is that wingfoil shops check all wingfoil equipment that they sell second-hand and sometimes even give a guarantee on it. Do you go for second-hand via marktplaats, a facebook group or otherwise? Then it is important not to buy a pig in a poke and you must therefore be aware of what you are buying. You also need to know what to look out for. We will write a blog about this soon.