How many wingsurf brands do you think there are now? Wingsurfing, wing boarding, wing foiling and winging are the different names for the latest windsport. It is a combination of windsurfing, kite surfing, wave surfing and foiling. As a beginner you probably wonder what kind of wingsurfboard, which mast length and which wing you need. As an experienced wingsurfer you take the following steps. In the handbook wingsurfing you can read everything you need to know about it. In this blog we list all brands for you. So a lot of inspiration.
Wingsurfing is breaking through
Wing surfing had been around for years but never really got through. That did happen in 2020. Various kitesurfing brands managed to make exceptionally good wingsurfing equipment. Quite logical given the accumulated knowledge and available materials of these brands. In addition, brands that have no link with kite surfing have also plunged into wing surfing. At the moment, development is going very fast. Every month there are new wingsurf brands that bring new equipment to the market.
Stormy growth of wingsurf brands
The wingsurf industry has grown rapidly in recent years. There are many new wingsurf brands and manufacturers. All super interesting. Always started by passionate wing surfers. It was certainly not only the windsurf and kitesurf brands that started making wingsurf products. There were also pioneers who started working from their homes. Each and every one of them has contributed to what wingsurfing has to offer now.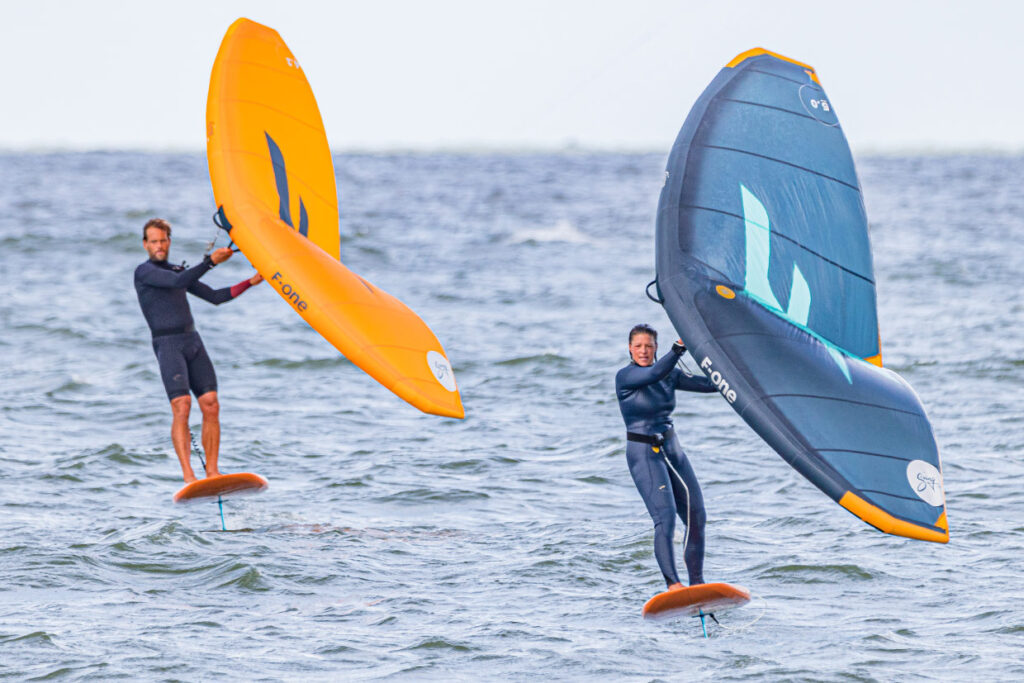 Overview all wingsurf brands
Wind sports are all the rage
Wingsurfing and wing foiling now also belong to the list of wind sports. It appeals to all kinds of athletes and is relatively easy to get started. Wing foiling on the high seas is really a challenge to learn, we can report. Very cool! A surf wing can also be combined with other sports. Think of a wing with a snowboard or skis. Or ice winging and ice surfing. This also took off in 2021. Using a wing with a snowboard was still a bit of a challenge. You need a lot of power to get through the snow. You miss the buoyancy of the kite. With skates and a wing in your hand you literally float over the ice. This has turned out to be sublime for many kiters. Of course you do not get the speed as with a kite. However, it is much less complex with a wing. No lines, no kite at a distance, etc. Moreover, you can wingsurf on land with a mountain board or a skateboard.
Third generation wingsurf material
Some brands are currently releasing their third generation of wingsurfing equipment. In addition, there are brands that have recently announced that they will soon be launching equipment for wing surfers. These are also listed in the overview.
If we have forgotten a wingsurf brand, please let us know. By the way, the answer to the question of how many wingsurf brands there are is 110. 😉
Suggestion: add this page to your favorites or follow us Facebook. Always useful.