Summer vacation is in full swing. It's a beautiful summer in the Netherlands for learning to wingsurf or getting better at it. In this context, we take a look back at our most popular wingfoil blogs and the most visited wingfoil information, especially for every wing surfer. These blogs were the most read wingfoil blogs and articles on KitesurfPro.nl worldwide in various languages. Get inspired!
Wing surfer blogs top 10
1. Wingsurf manual, wingfoiling explanation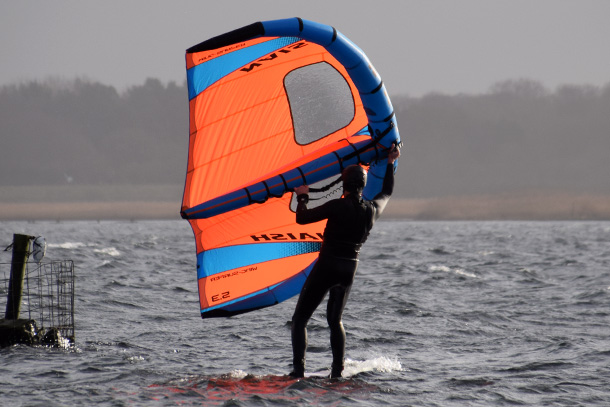 Wingsurfing is a wonderful sport and as soon as you can wingsurf you will of course go for wingfoiling so that you can float silently above the water. For us, communicating about the sport is a bonus to the wing foiling itself. We are happy to explain about wingsurfing and everything that has to do with it and that is quite a bit. On this page you will find a very complete explanation of wing foils. Think of it as a wingsurf or wingfoil manual.
2. Decathlon wingsurf board, foil, wing and e-foil wingfoil blog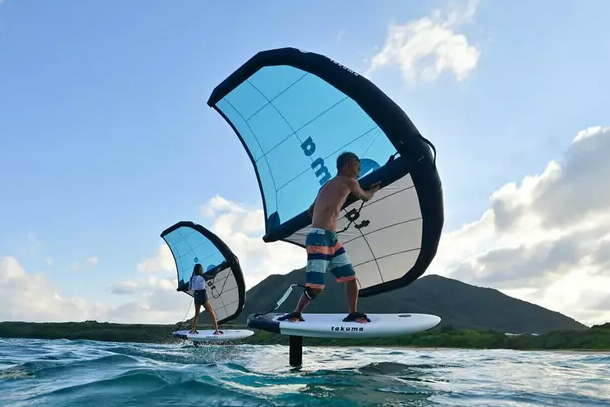 Wing surfing and wing foiling is popular. Our exploration yielded a list with about 100 wingsurf brands on. Then our eye fell on Decathlon as well. Decathlon carries wingfoil material from Takuma. Small wings have also been added to the range for fun with the family. For example in combination with a skateboard. You can also read the review of the Decathlon Orao Kite.
3. Buy Wingsurf Set. These are the costs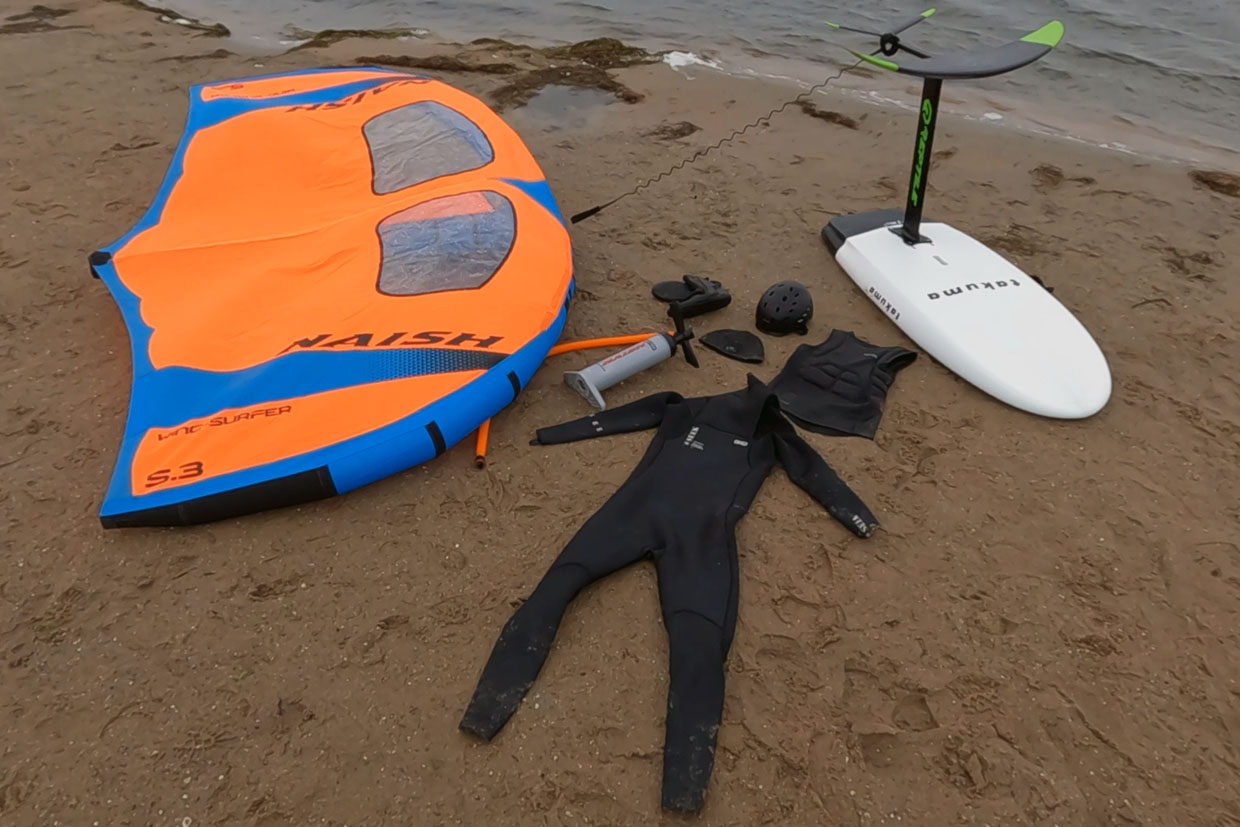 Are you a beginner or wing foiler looking for a wing foil set? Then buying a complete wing foil set is often a wise decision. On the one hand, because, based on personal advice, your purchased wingsurf equipment is immediately ready to go on the water. On the other hand, because there are continuous wingfoil set offers. This makes a difference in the wallet. In addition, there is the option to go for second-hand wingfoil equipment. In this wingfoil blog we give you insight into the costs of the options mentioned.
4. Wingsurfing quickly more popular than kitesurfing and windsurfing? 10 reasons why or why not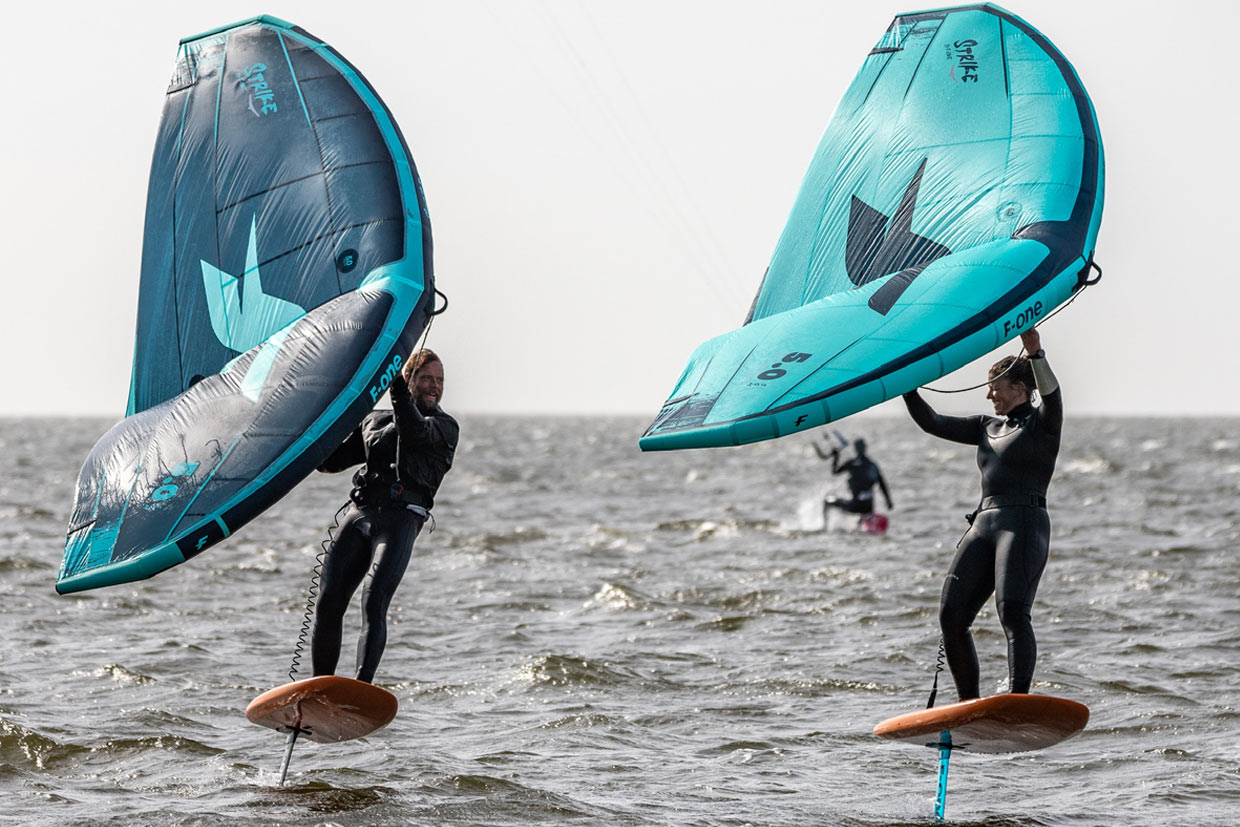 Rou Chater published in Tonic Wingsurf Magazine 10 reasons why he thinks wingsurfing is becoming the most popular water sport worldwide. That wingsurfing will soon be more popular than kitesurfing and windsurfing. I also find it interesting to see how fast wing foiling grows. In addition, the versatility of wing foils is enormous. You can enjoy cruising or golf, but also do extremely radical tricks.
However, as Rou came up with 10 reasons why wing surfing and wing foiling is becoming more popular than kite surfing, we can of course also think of 10 reasons why not.
In this wingfoil blog we discuss the 10 reasons and give our view on them. Feel free to give your opinion in response.
5. This is how you learn wing surfing and wing foiling
The motivation for kitesurfing has certainly not died down after 23 years. Learning to wingsurf and wingfoil, however, also had to happen. The goal is to learn how to wing foil. Anyway, that starts with wingsurfing, of course. Hence this wingsurf blog in which we show our progress in learning to wingfoil. I often spend an hour on the water and have little windsurfing experience. Watch how I became a wingssurfer or wingfoiling. If you want to read more, check out our learning wingsurfing and wingfoiling pages.
6. Interview wing foiler Bart Schijf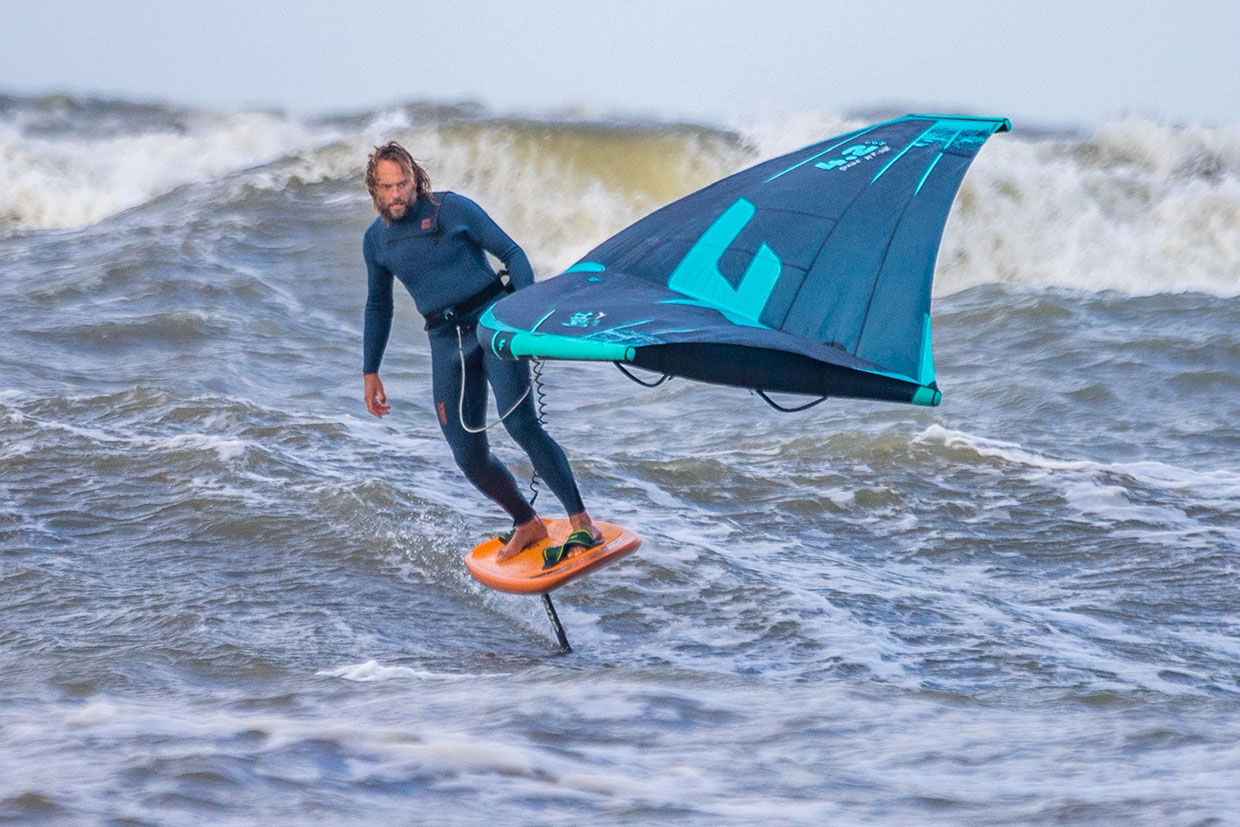 This Dutch water sports enthusiast in heart and soul goes through all kinds of weather. With wing foiling he combines his previous passions such as sailing, windsurfing and kite foiling. He is very 'stoked' about wing foiling, as he calls it. In addition to foiling itself, he is also an ambassador for the sport. We seized the opportunity to interview none other than Bart Schijf. Very cool, precisely because we ourselves learn to wingfoil† Watch and read Bart's enthusiasm for yourself in this detailed and instructive interview with this excellent wing foiler.
7. To take wingsurf lessons or not?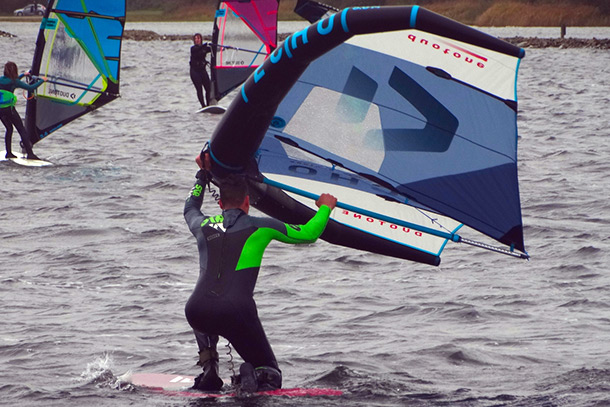 Wing foiling your dream? The question of whether you should take wingfoil lessons is a good and valid question. The answer to this question is not so easy to give and not the same for everyone. It depends on a number of things. Wingsurfing lessons start with wingsurfing but most of them eventually want to start wingfoiling. In this blog a number of considerations that you can take with you when deciding whether to take wing foil lessons or not.
8. Wingfoil spots Netherlands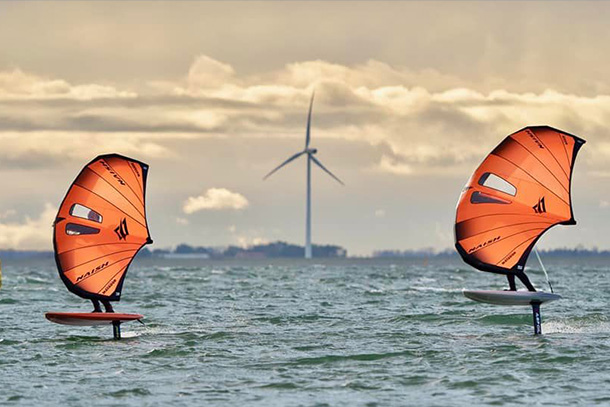 Looking for the most beautiful wing foil spots in the Netherlands? Then you have come to the right place on this page. We started wing foiling ourselves in 2020. This was not allowed to be called wing foiling but just wing surfing. We are still learning and that's what makes wing foiling so much fun. Choosing the right wing foil spot is not always easy. The wingfoil spot guide and the information below want to help you with this.
9. Overview of all wingsurf brands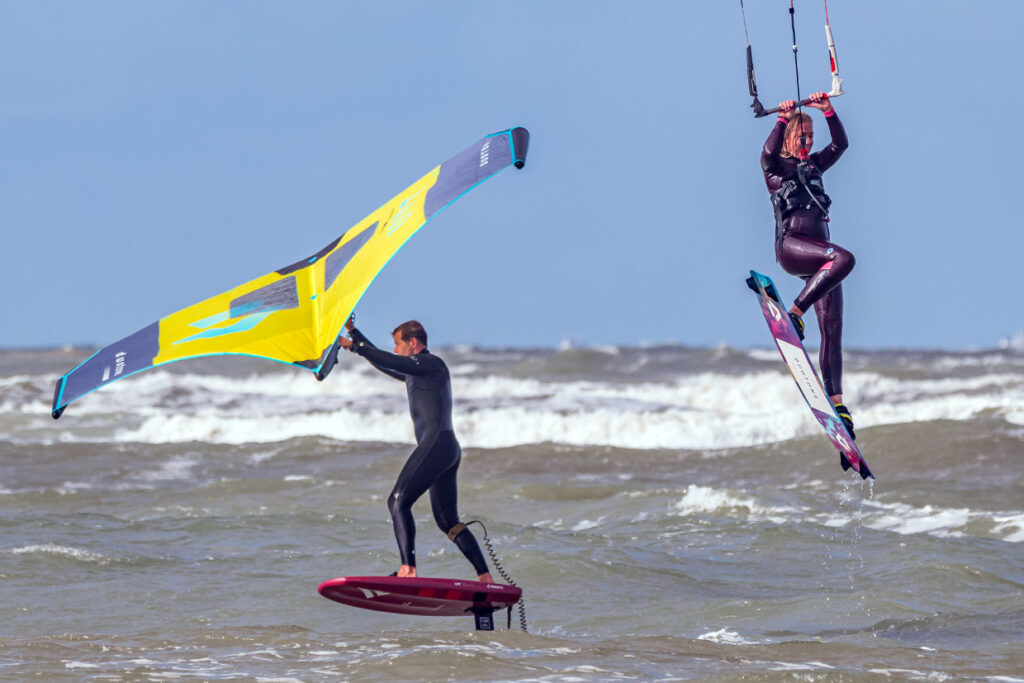 It appeals to all kinds of athletes and is relatively easy to get started with. Wing foiling on the high seas is really a challenge to learn, we can tell you. Very cool! A surf wing can also be combined well with other sports. Think of a wing with a snowboard or skis. Or ice wings en ice surfing. This has also taken off in a big way. Our exploration yielded a list of about 100 foil wing surf brands. That list went viral. Enjoy the inspiration.
10. Current wind force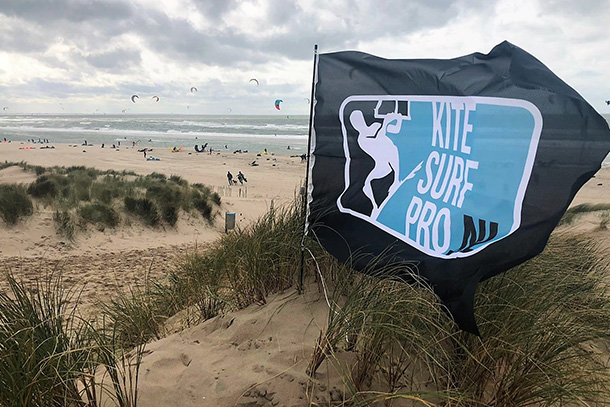 On this page and sub pages you can read everything about wingsurf wind. For example, the current wind force today, the current weather situation and water level. In addition to the current wind, we also have the best links for the weather and wind forecast. As a wing surfer, it is always important to ask yourself the question: "Can I wingfoil today?"
Tip: save this page as a button on your smartphone. Always useful!
Wingsurfer blogs top 10: there is more
This was the absolute top 10 in the context of the wingfoil blog special. The most read wingfoil blogs and the most popular information from KitesurfPro.nl to date. But of course much more beautiful things can be found on the site. For example, browse through all wingfoil information via our wingfoilen homepage or enter a search term below. Are you missing something let us know.