Last week I got in contact with kite maniac Tomi Deák. Tomi is from Hungary and fancying kitefoil racing. Tomi and his mate Dávid Brencsán are looking for international kitefoil competitions. These could be great opportunities for these Hungarian Kitefoil racers to spread their wings. As you can see Tomi and Dávid are training on a high level. We took the chance to ask Tomi a few questions. Perhaps quit interesting for kitefoil racers or kitesurfers who want to step into this awesome kitesport.
How long are you kite foiling?
I have been kiting since 2015 and I rode a hydrofoil first in 2017. I used to ride it strapless, and I loved that it was a session saver, but I was into big air and freestyle. I bought my first free race kite and race foil in August 2020 and ever since I am addicted to this discipline as well.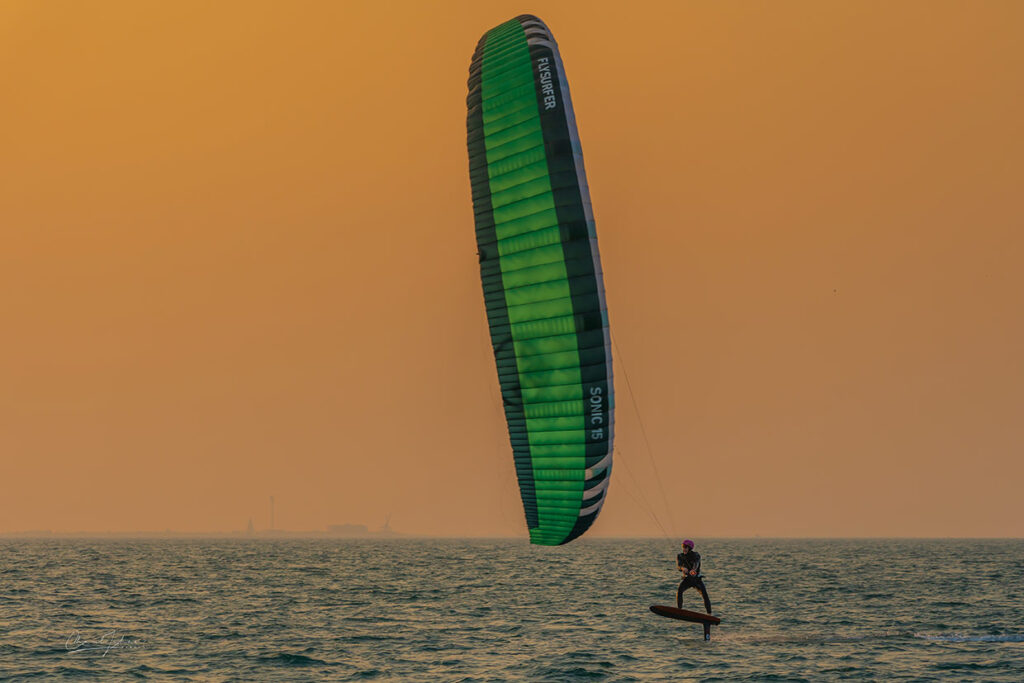 Have you been kitesurfing before? If yes, what were your favorite tricks?
As said, I used to be a big air and freestyle orientated rider before. I even took part in the GKA Air Games in 2018. I enjoyed strong winds with megaloops. My favorite is the boogie loop (inverted front roll megaloop). I had my best sessions of my life in Cape Town but as the wind is not so strong in Hungary too often, I am into freestyle as well. One of the most complicated tricks I used to jump is a high dangle-pass, or a backmobe.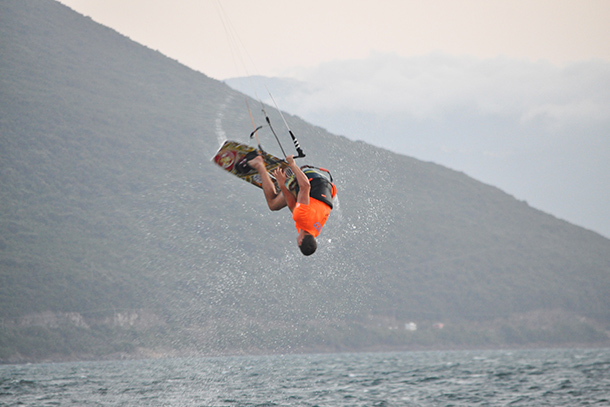 You are looking for competitions. Why?
The main reason I started to be interested in kite foiling is to compete. I used to be a swimmer, so I was always competitive. I took part in a couple of international kite freestyle competitions, but it is hard to compete with talents from Brazil who started to practice when they were 10 years old. In kitefoil racing I believe I can have better results, there may be more available races and I also enjoy it a lot.
Are you training for something special?
I am training hard so I can compete on an international level as the racing level in Hungary will not be on our level in the last couple of years. This was the same for freestyle. There was only 1 guy who I was rivaling with. I hope that at international events I will have a lot of excitement.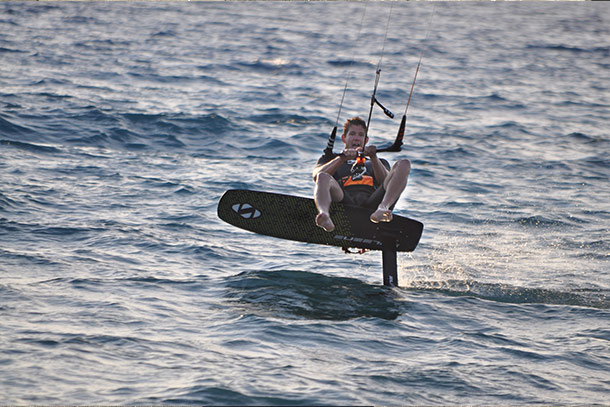 What do you think about Olympic kitefoiling?
Kite foiling on the Olympic level will make a good impact on the sport. It may become more popular and then it can become a cheaper sport. I hope that one day some big air or freestyle event will also be presented as snowboard halfpipe is also presented on the Winter Olympics. My secret hope is to get into the Olympics as a Hungarian kitefoil racer.
What tips and / or advise you have for kitesurfers who want to start kite foiling?
I suggest learning it step by step. I have seen a couple of people skipping steps so they can start race foiling as soon as possible. I think it will cause problems. Learning to jibe and roll-tack on a surfboard is necessary before you start it on a race-foil and big race kite.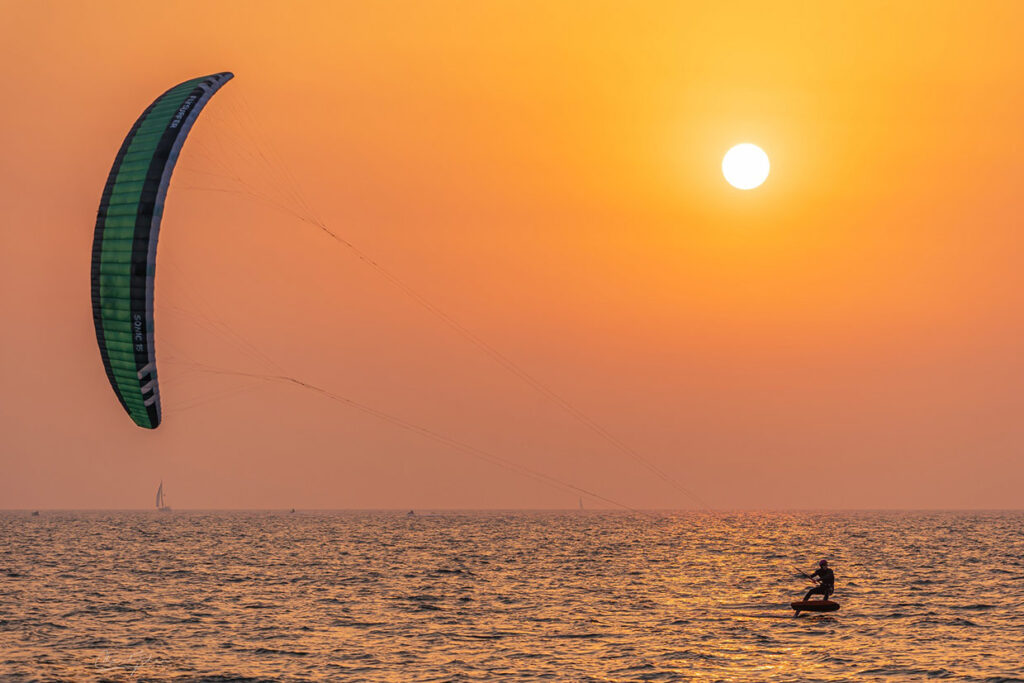 Invitation to catch-up
Tomi is interested in e-meet and meet the kitefoil racers of the Netherlands. He would like to exchange information and perhaps participate in open kitefoil events in The Netherlands. If anyone is interested to contact Tomi. Please contact him via his facebook.
Tomi, we wish you a very good kitefoil season and wish you lots of luck with your ambitions the get very advanced in this awesome profession.