Lease a shared scooter, shared bicycle, private lease car or your central heating boiler. All forms of being able to use something without owning it. This is a real trend and who knows what the shared cars will bring us. Back to water sports and then kite surfing and wing foiling in particular. Did you know that you can now also rent kitesurfing gear? Did you also know that this can be done internationally, but also in the Netherlands? Did you also know that this is easily arranged and that you can lease a kitesurf set from 62 Euros? Check out the options in this blog.
Safe out, safe home
Kite surfing
First of all, kitesurfing is not something to try yourself. You learn kitesurfing by taking kitesurfing lessons. It is therefore logical that you cannot just rent a kitesurf set. The host will ask about your experience and related certificates. You can also rent a set accompanied so that you receive extra guidance from an experienced kite surfer or instructor.
Also watch: learning kitesurfing, that's how it works
Wingfoil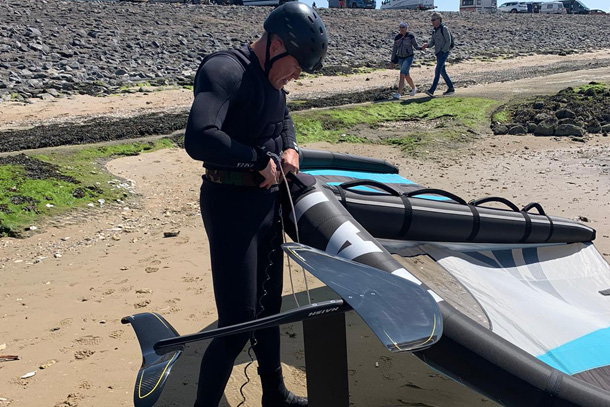 It is easier to get started with wing foiling yourself. However, the tips during one or more lessons will greatly speed up learning how to wing foil.
Also watch: learning wingsurfing or wingfoiling, that's how I learned it
Leasing or renting financially convenient?
Of course you decide for yourself whether it is a good financial decision to rent or lease something. It has its pros and cons. Think carefully in advance before you enter into an appointment for a longer period.
Rent and lease kitesurf gear once
Rent once
You can rent a kitesurf set at many kitesurf schools and some kitesurf shops. There you rent kitesurfing equipment for a few hours, a day or a few days and you can go kitesurfing. This is also possible when you are traveling abroad. At the well-known kitesurfing spots there are often kitesurfing schools that rent out kitesurfing equipment. It is ideal that you can rent equipment so easily and carefree without having to purchase it and take it with you on a trip.
Also watch: wingfoil schools overview
What does it cost to rent a kitesurf set
Renting a kitesurf set costs about 70 Euro for 4 hours. This becomes relatively cheaper if you rent a set for one day or several days.
Kitesurf rental in the form of leasing
Lease constructions have recently become available nationally and internationally. For example, you rent kitesurfing material or wing foil material for a fixed amount per month. From just renting a board or kite to a complete set with multiple kites so that you can go on the water at different wind speeds.
What does it cost to lease a kitesurf set
You can lease a kitesurf set from about 65 euros. You then lease a kite, bar with accessories and a kiteboard. You also agree on a relatively long lease period. If you want to rent for a shorter period, the price rises to about double from 65 Euro for a period of 6 months.
Of course you still have to purchase a pump, wetsuit, trapeze and possibly shoes. If you want to lease multiple kites or kites from one of the best-known brands, the price will naturally increase.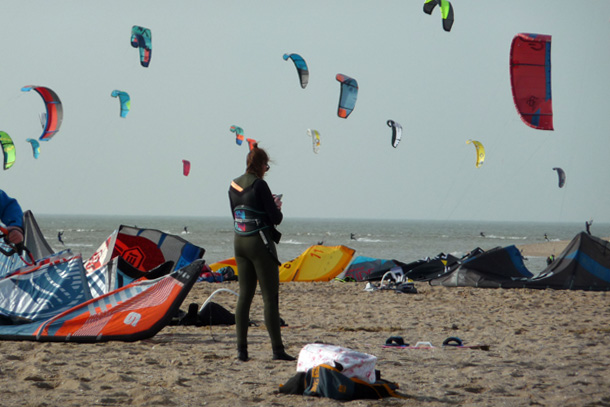 Rent a kitesurf set and / or wingsurf set in the Netherlands
Our eye fell on the Dutch GoShaka. GoShaka wants to make kitesurfing more accessible, safer, more affordable and carefree for Dutch and Belgian kiters. Renting a kitesurf set is easy and can be done at different price levels. There is also a choice of different brands. You can now also rent a wingsurf set.
Dutch pride
Previously we have the Dutch kitesurf brands already reviewed. On the one hand to put them in the spotlight because a little Dutch pride is part of it. On the other hand because of the passion for the sport and the craftsmanship behind the brands. In the context of renting kitesurfing equipment, we now have with GoShaka Found another gem.